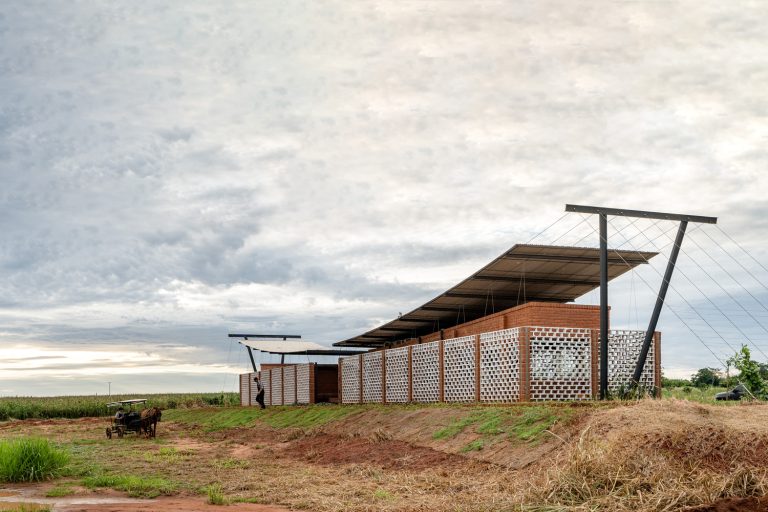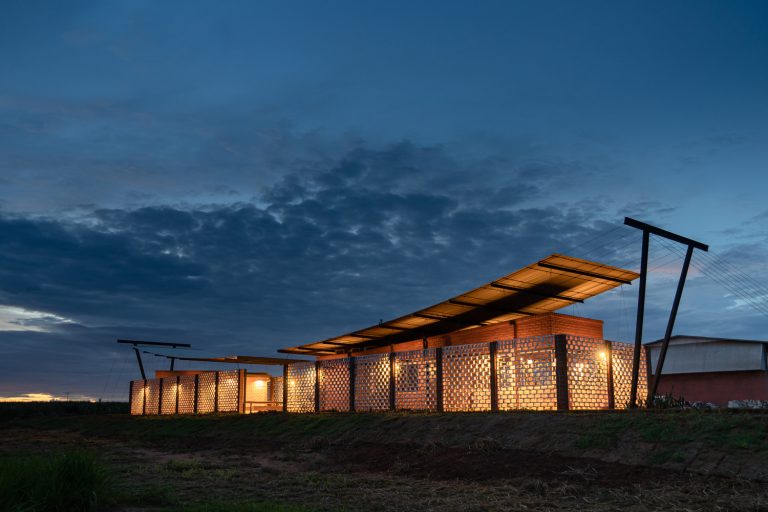 The commission is an office building project situated in Curuguaty, 350 km from the capital, Asunción, in a rural and domesticated animals zone. The difficulty is the means by which to work in no place.
The processes are ordered in five ideas, which reflect the intention of the project.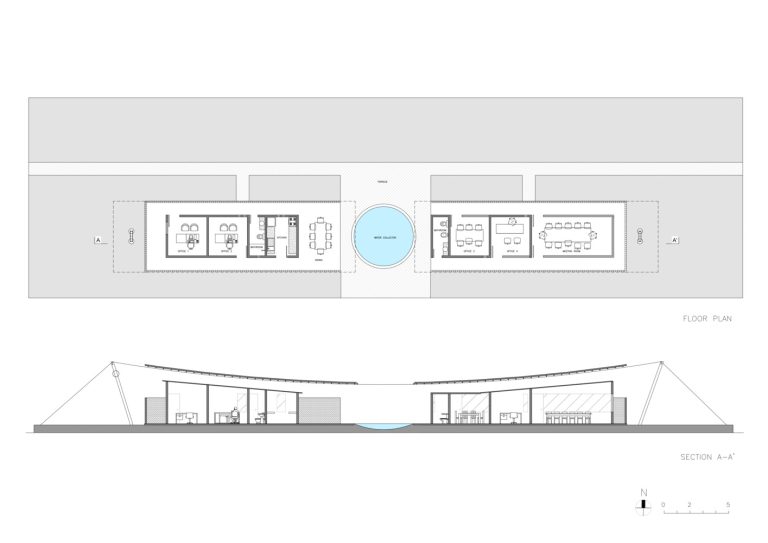 First, the domain must be controlled in an inconspicuous manner. A fanciful line in the scene permitted to see what was occurring in the encompassing, shielding ourselves from different creatures and bugs while ensuring them also. A stage was made to permit us to be raised 1.5 meters from the beginning.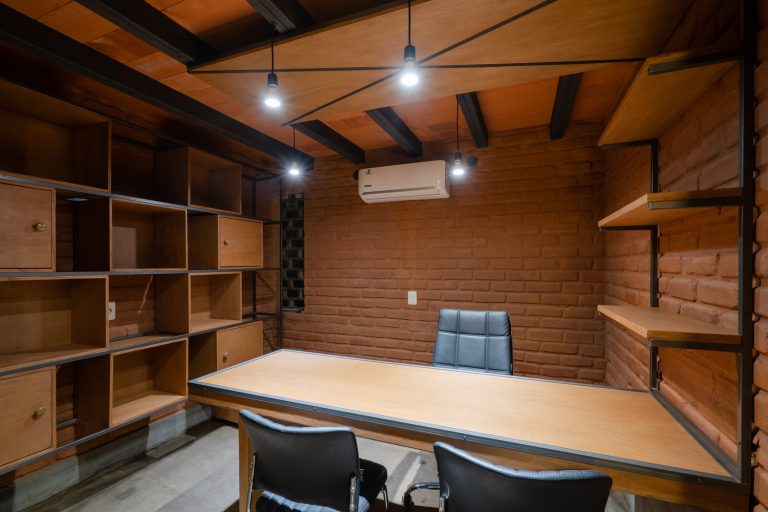 When authority over the domain was accomplished, a shadow should have been anticipated. This is the main important condition in an environment where 45 degrees Celsius is a regular circumstance.
A shadow that protects the actual development, coordinates the breezes and gathers the waters, offering sanctuary to the laborers in its own development cycle, and later defend the collaboration of the clients.
There weren't numerous alternatives for materials when fabricating the offices. They were constructed altogether of earth, manufacturing every block nearby, with the utilization of a press. Just the materials that couldn't be harmed in transit were shipped to the site, like iron, rope and concrete. The rest was given by the land.
Assurance from the sun and furnishing the offices with protection was the basic need. The scene is perceived in an alternate manner from within in the nearness to the dividers. From the skyline, the day by day life inside these straightforward dividers is lost in the shadows.